31 January 2023
4Q 2022 Commentary
2022 Review
Over the past three years the RVC Emerging Asia Fund ("Fund") returned +15.7% versus the MSCI ASEAN -18.2%. In 2022, the Fund returned -19.9% versus the MSCI ASEAN -7.1%.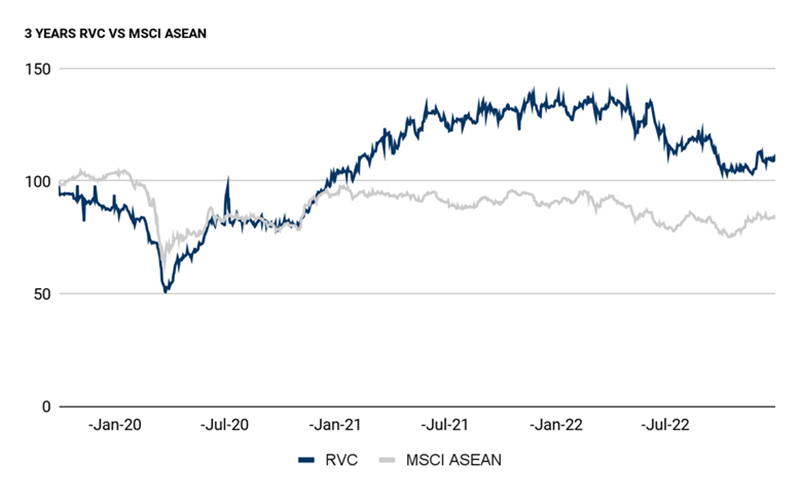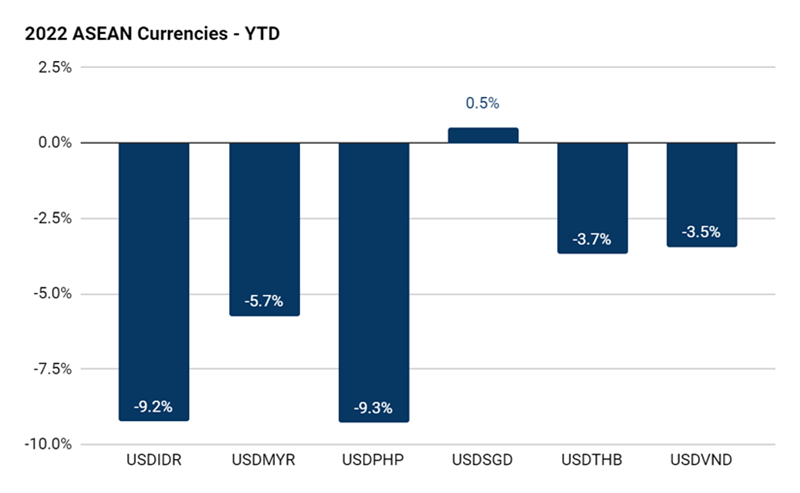 2022 has been quite the year starting with the Russia/Ukraine war, followed by the beginning of interest rate hiking in the middle of the year, inflation returning to the economy and finishing with China announcing their reopening. Currencies versus the US dollar were incredibly volatile, with multiple currencies in the region falling -10-15% by October 2022 and recovering, as seen with the Thai Baht, or continuing to stay weak, as seen with the Indonesian Rupiah and the Philippine Peso. Within these major global events, there have been several domestic conflicts, the most significant being the Vietnam government's anti-corruption drive leading to the resignation of two Deputy Prime Ministers, one President, the destruction of their domestic corporate bond market and resulting liquidity and real estate crisis.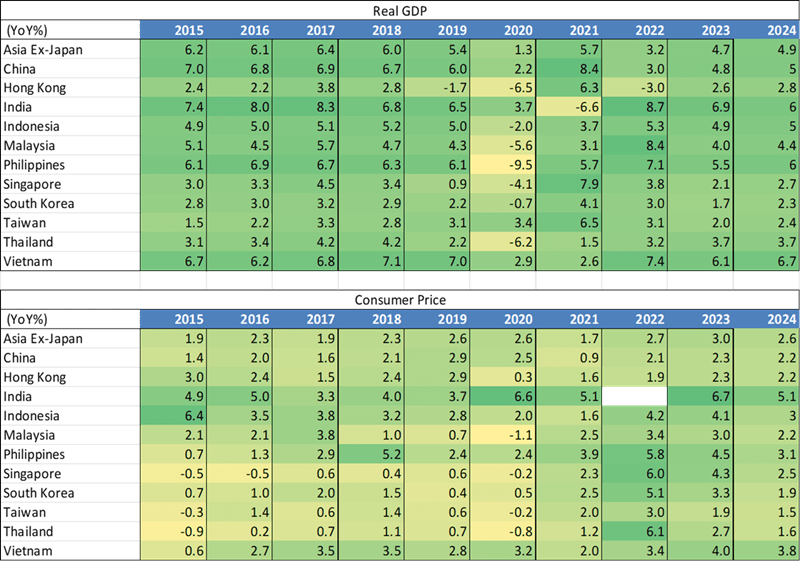 Despite this volatility the economic performance and outlook for the ASEAN Countries continued to remain stable, and growth expectations remaining buoyant for 2023.
Portfolio Movements
We took advantage of the decline in Vietnamese, increasing our weighting there at the beginning of the fourth quarter from 15% to 25% of the Fund, specifically increasing and initiating positions in VCB, MWG, VPB, VCI and DGW. Further, we initiated two new positions, firstly D&L Industries, a Filipino company that manufactures products ranging from food ingredients, chemicals for personal and home care use, raw materials for plastic, and aerosol products. The company is doubling their capacity in 2023, their earnings have recovered to pre-pandemic levels whereas the share price is still -50% from the end of 2019. Secondly, Velesto Energy, a Malaysian company that provides offshore drilling rigs and services. As a result of the continued high oil prices, the increase in capex by oil and gas operators in Asia for exploration and the lack of offshore drilling rigs available, Velesto is well positioned to benefit from the expected increase in rig rates over the coming years.
Finally, going forward into 2023, we will continue to be focusing on strong quality businesses that benefit from the tailwinds of inflation, growing market share, and the continued reopening of tourism, all whilst maintaining flexibility with our cash positions.
Thank you.