16 March 2020
COVID-19 Musing
Dear investors,
I know what you're thinking
"Will the markets return to the low seen in March?"
"Will the economy recovery be a U, a W a U, or an L?"
"Will we fly internationally again?"
To these questions our response is "We don't know."
What we do know and understand are both the businesses and the valuations of the businesses that we are invested in or look to invest in.
In March 2020 we decreased our cash position to below 1% for the second time in the Fund's history as the bargains' due to panic selling, forced liquidation, and such presented opportunities not seen valuation wise since 2008 for several names throughout the region. In April 2020 the markets have generally recovered by +10-30% regionally and as such we have increased our cash position.
We still see several opportunities in the markets present today despite the general negative outlook. Yes there is the strong probability that several businesses will see revenue declines of 20-50% for 2020, however people ignore that there are multiple companies that are currently valued at cash in the markets with positive revenue and profit growth this year.
We have seen the debacle in the oil markets and released our thoughts on our website last month, in summary this is a profoundly positive development for all countries in ASEAN excluding Malaysia.
The question we ask today is "What signal will the people respond to, to resume normal life?" as it will be the confidence by the population to resume their lives that will drive economic growth and businesses going forward.
It is a bit hard to see right now but there is light at the of the tunnel.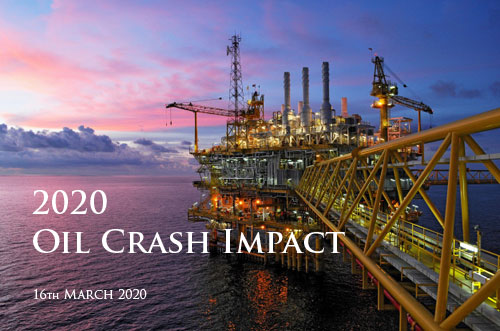 Download: Impact of Oil Crash
Keep up to date with us click "Subscription"