20 September 2021
ASEAN Opportunities - Vietnam
Asean Opportunities Everywhere
Continuing the ASEAN opportunities series.
First paper: Non-Bank Financing / Bad Debt
Second paper: Supply Chain / Commodities
Today's letter focuses on Vietnam.
Vietnam
Vietnam, the one shining economy in the entire region.
With vaccination rates increasing and cases under control, Vietnams' economy should gradually reopen, and its growth engines will regain momentum driven by:
An expected boost in FDI inflows.
Strengthened external demand resulting in double-digit export growth rates.
The government's promotion of public investment in the last months of 2021 and in 2022.
Vietnam's 2021 GDP (in the base-case scenario, whereby the pandemic is contained in September) should reach 5.9%.
On a GDP growth rate to market multiple for 2022, it is amongst the cheapest in the region.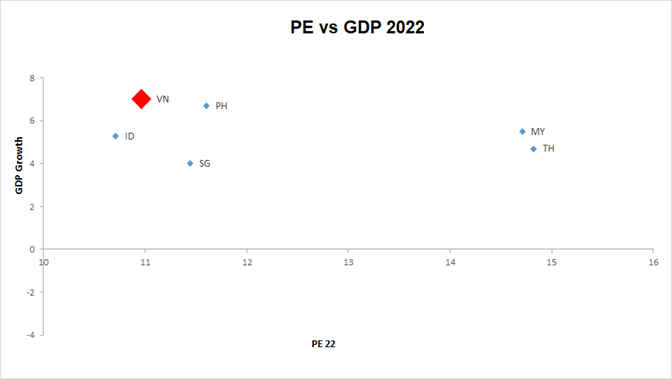 Vietnam's Total Export Value in US Dollars exceeded Thailand's since 2017.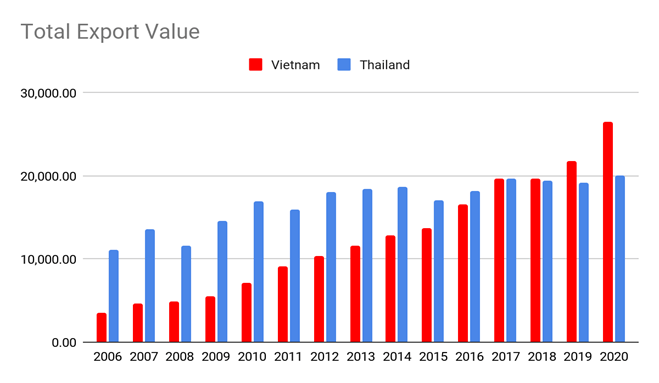 Liquidity in the Vietnamese market is the second highest in the region thereby expanding the investment opportunity set.