22 December 2021
Tech & Travel in ASEAN
Third Quarter 2021 Commentary
Key points:
Retail & Recreation Travel in Thailand is higher than pre-covid.
Airline travel back to 80%
Software and tech companies in ASEAN are growing profits by 2-3x
This year the RVC Emerging Asia Fund continues to perform well, +30% YTD versus the region which is -1.4%.
On a personal note, last week, I met my first traveller to Thailand from Singapore for the first time since Covid-19 started. It was a wonderful experience to see an old friend again. I have typically found that at the start of a New Year there is a mental reset and expect that the recovery in human mobility and travel will shift at a sudden rate that is not factored in by the markets.
Retail & Recreation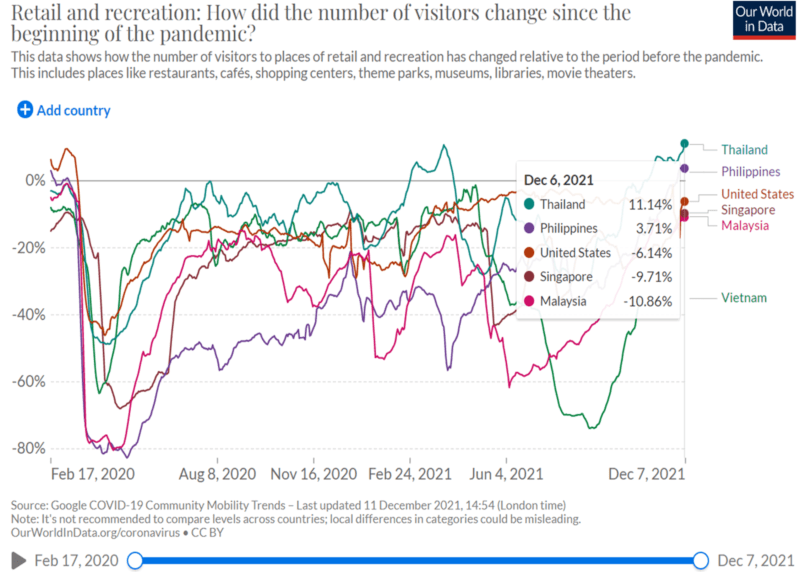 In Thailand the mental shift has already occured with figures showing that today there is a +11% since before the covid era to visits at retail and recreation places. The Philippines is also positive and Malaysia, Singapore and Vietnam are catching up fast as well.
Source: https://ourworldindata.org/grapher/change-visitors-retail-recreation?tab=chart®ion=NorthAmerica&country=USA~THA~PHL~MYS~SGP~VNM
Airline Travel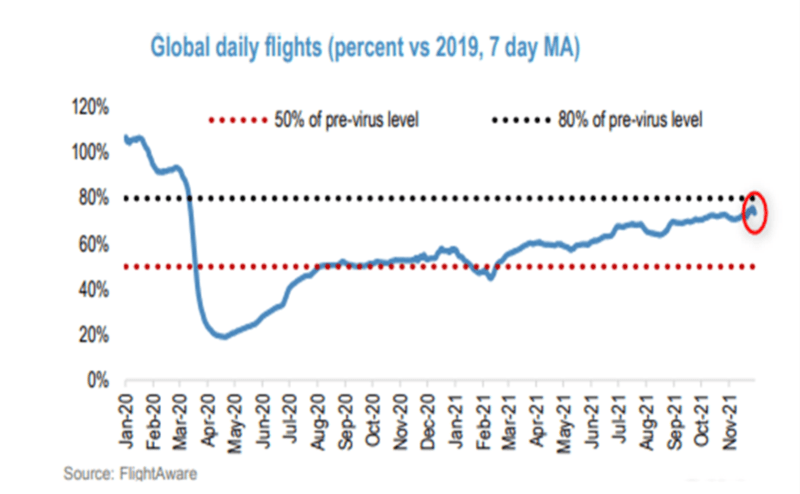 Source: JPM: Global daily flights (percent vs 2019, 7 day MA) as of 9 December 2021
Global daily flights are continuing to increase from 20%, during the worst period 2Q20 to now nearly at 80% of pre-c19. This is a trend that is continuing to increase as travel restrictions are being relaxed.
Within the region specifically, several countries have recently started to or announced plans to reopen their borders. In the past two months alone:
India announced that it will permit inbound international tourists from 15-November.
Thailand started allowing quarantine-free travel for vaccinated visitors from more than 60 countries in November.
Indonesia is allowing visitors from more countries slashed mandatory quarantine upon arrival to five days, and established a vaccinated travel lane with Malaysia.
Japan began its planned phased reopening of borders, reducing the quarantine period for vaccinated business travellers, students and trainee workers to three days from ten days.
Australia reopened its borders for the first time during the pandemic.
Vietnam announced plans to restart international commercial flights with 15 countries from January-22, targeting a full resumption by July-22.
Malaysia announced that it hopes to fully reopen to international tourists as early as December-22.
As the upward trend in both mobility and daily flights continues, the coupling with a New Year may result in us being allowed to travel more freely throughout our respective countries and globally.
Hospitality and retail have been common investments however a hidden gem for this recovery is MAC PM. Its key subsidiary, Lufthansa Technik Philippines,focusing on aircraft maintenance and repairs, is doubling capacity as airlines have indicated a demand recovery. Pre-C19 the share price was ~25 PHP/share, today it is at ~5 PHP/share, and recently acquired a competitor. In 2021 the company returned to profitability, and a return to pre-C19 figures is likely by 2023 thereby implying a 400% return.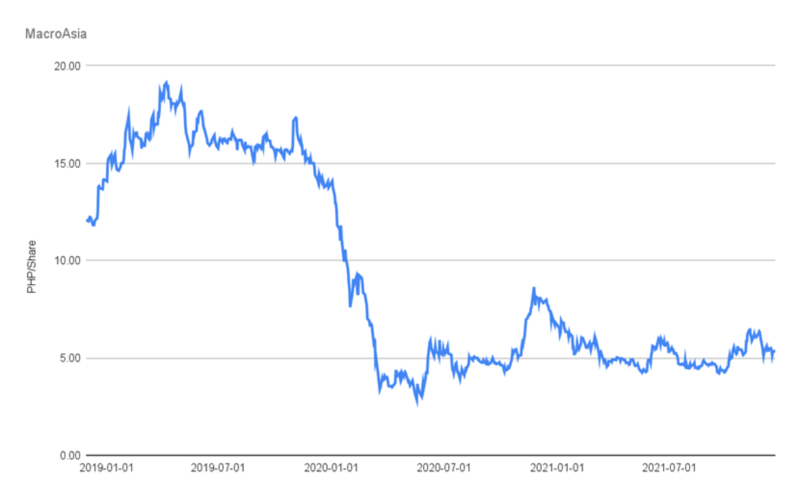 Tech in SE Asia
As we have all noted since March 2020, increasingly business is virtual, digital and information based. There is less of a focus devoted to manufacturing physical products and even the companies that do produce physical products increasingly apply technology to streamline operations with the aim of increasing productivity and profitability.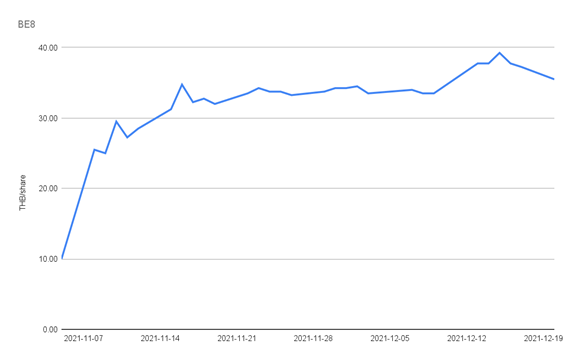 The ASEAN region tech sector has been known for its manufacturing and assembly of electronic parts. During the past 5 years this has begun to shift primarily via the utilisation of Western technology/software/products and retooling them to work within the domestic markets that companies operate in.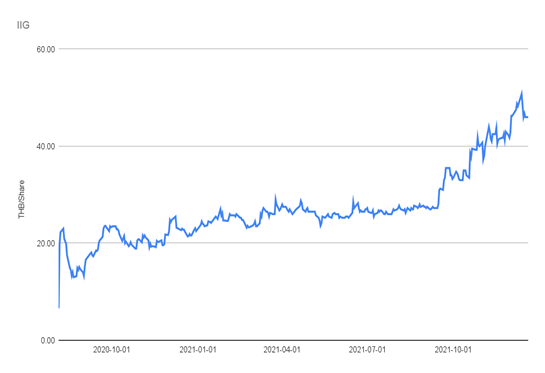 Over the past 24 months in Indonesia, Philippines and Thailand there have been listings of companies such as BUKA, CNVRG, BE8, BBIK, SABUY, IIG, SECURE amongst others.
Our focus has been on companies that have a core business, recurring income ~50% and expanding margins, clean balance sheets, the basics of a good investment. Or are sector specific such as cyber security, SECURE.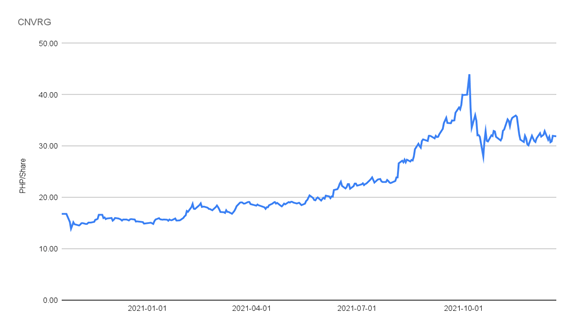 These companies have seen their profits comfortably double over the past two years and the trend is continuing as businesses in the region have realised the importance of utilising technology. The core difference between software related businesses in the region and those we read about in the news listed in the US, is that these entities in the region are cash flow positive and report positive net profits, the similarities are that they doubling profits with expanding margins.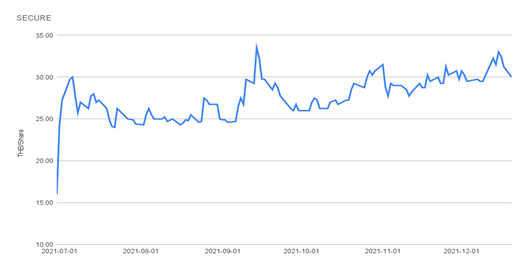 In the realms of "new" technology in Thailand you have the oldest bank Siam Commercial Bank reposition itself as a fintech aiming to relist itself from SCB to SCBX by the 1st half of 2022 and buying a 51% stake in Bitkub Online, Thailand's largest cryptocurrency trading platform. Firms such as JMART and YGG are at the forefront of utilising coins/tokens and creating NFTs for commerce and gaming.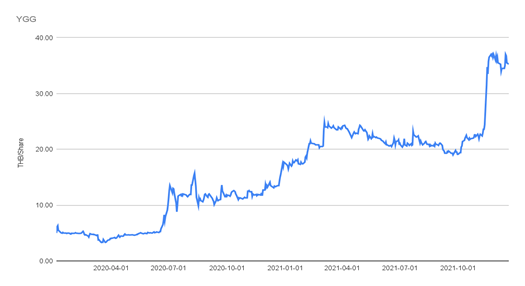 One final point to take into consideration, during the past 2 years the region has begun inter-country real-time payment systems utilising a simple QR code. Hypothetically a traveller from Singapore could simply take their phone out, scan, and pay for an item in Malaysia and Thailand. What are the potential benefits from this? What additional services will listed companies require? Will there be Increased trade/commerce? Time will tell.
"Outside of Europe's Single Euro Payments Area (SEPA), Southeast Asia's network could be the world's most ambitious effort to integrate payment systems from countries that don't share a common currency, said Zennon Kapron"