01 December 2022
Two Movies on One screen
One is either focused on recession, inflation, and war or is focused on a region that has only recently reopened for international travel and business, and is benefitting from increasing investment capital flow.
Six months ago, Vietnam and Thailand fully reopened for International travel, this was subsequently followed by the rest of the region.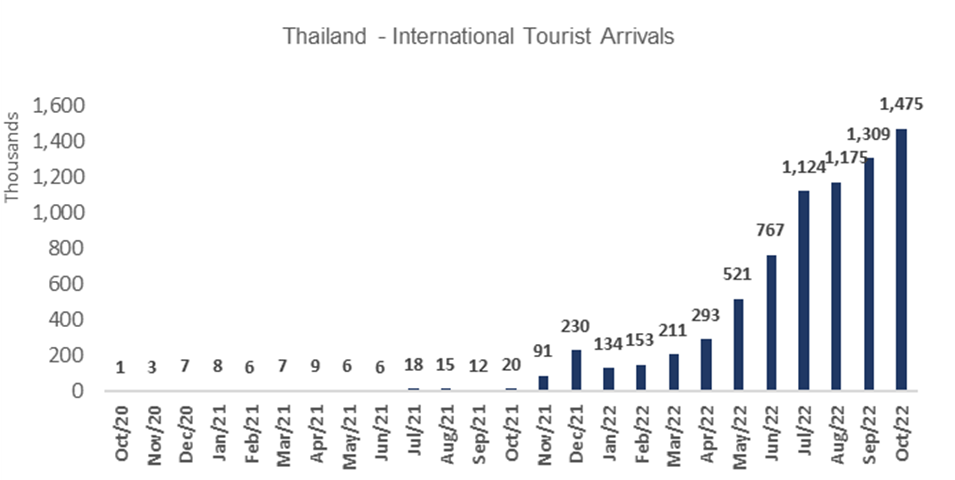 For Thailand, tourism to the country is already at pre-covid figures excluding Mainland Chinese.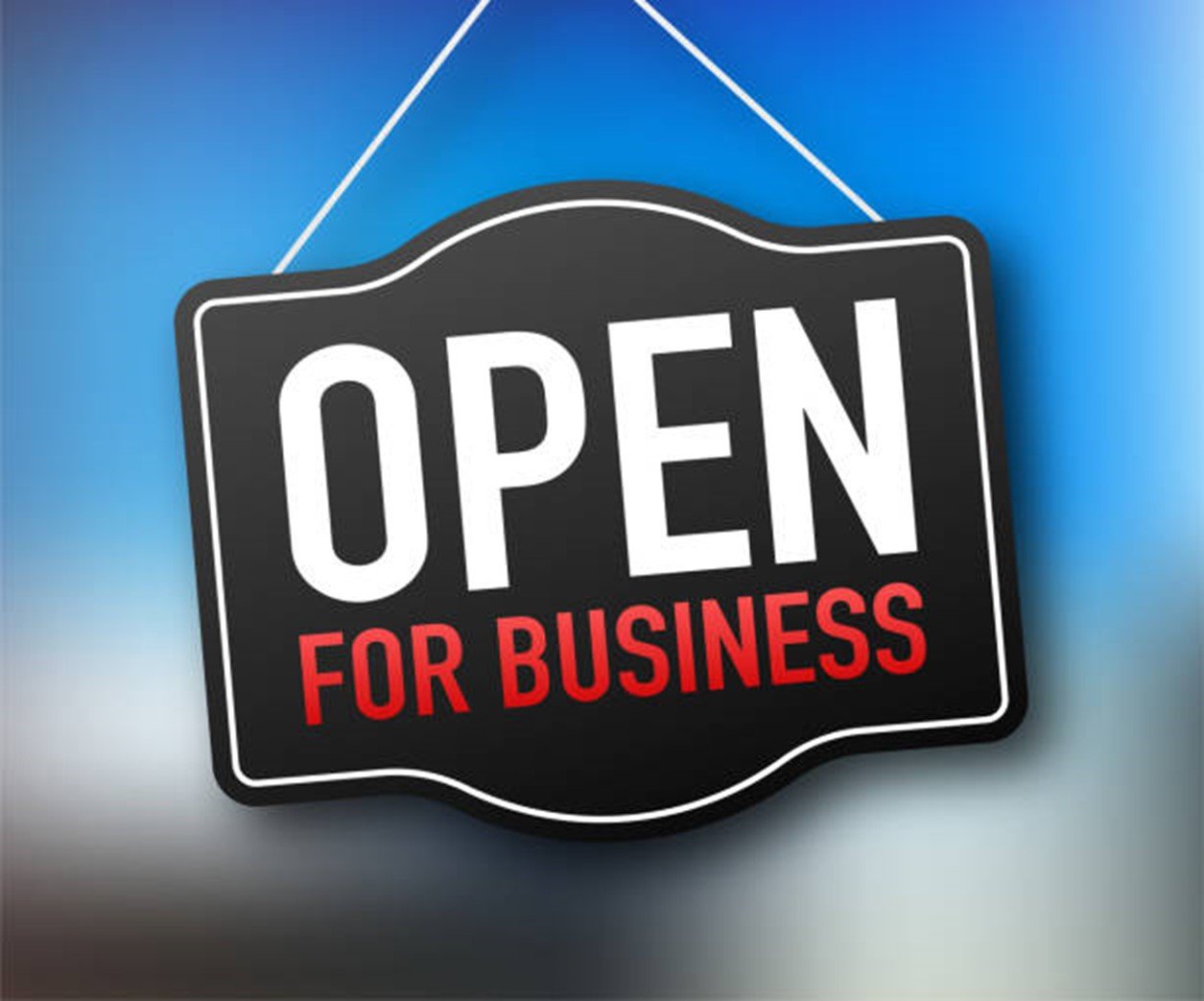 In the past six months:
Intel announced a USD 7 bn plan to invest in Malaysia's semiconductor industry
Samsung announced a USD 3.3 bn expansion plan in Vietnam
Lego announced a USD 1.0 bn investment plan into Vietnam
Apple & Foxconn announced a USD 0.3 bn investment into Vietnam.
BYD announced a USD 1 bn investment into Thailand EV Car manufacturing.
Amazon announced a USD 5 bn investment into Thailand's cloud infrastructure.
Ford and Hyundai announced a USD 1 bn investment into Indonesia.
ASEAN was the largest recipient of completed mergers and acquisitions in Asia for 1H22, whilst inbound transactions in Indonesia alone were two times greater than for mainland China
Since the end of 2020, equity markets in ASEAN have outperformed in local currency terms.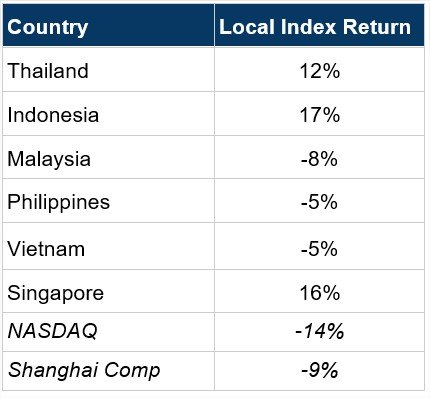 In the next 12 months, it is possible to picture:
For further diversifying of supply chains away from China into ASEAN
Continued international travelers into the region with China, Japan, Taiwan opening up further for travel, all of which benefits ASEAN.
Regional currencies strengthening versus the US Dollar
We are positive on the region for the future given the strong tailwinds of continued Foreign Investment into the region, the continuing reopening of the region and Asia, and the final positive of local currencies appreciating versus the US Dollar.
Join us for this Movie, the next Subscription date deadline is 23rd December 2022.