20 January 2022
2021 Review & 2022 - A Year of Optimism
In 2021 the RVC Emerging Asia Fund returned +34.2% versus the MSCI ASEAN which declined -2.9%.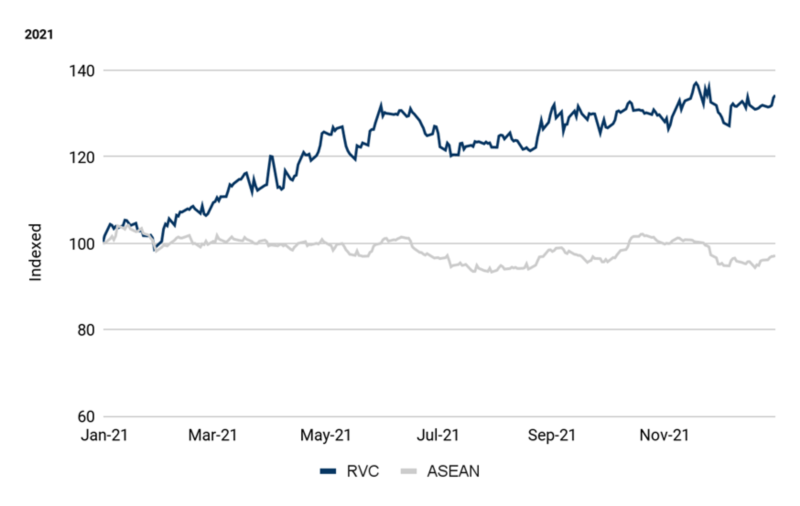 This despite the headwinds of the ASEAN currencies declining in 2021 due to the Delta variant and the start-stop nature of the lockdowns in the region.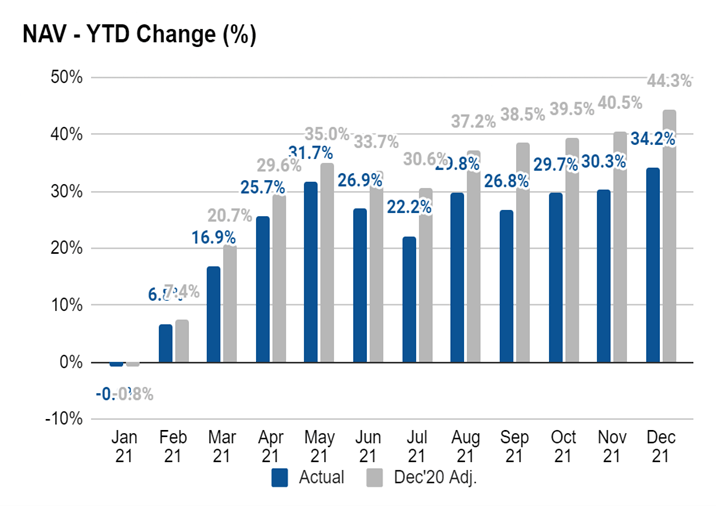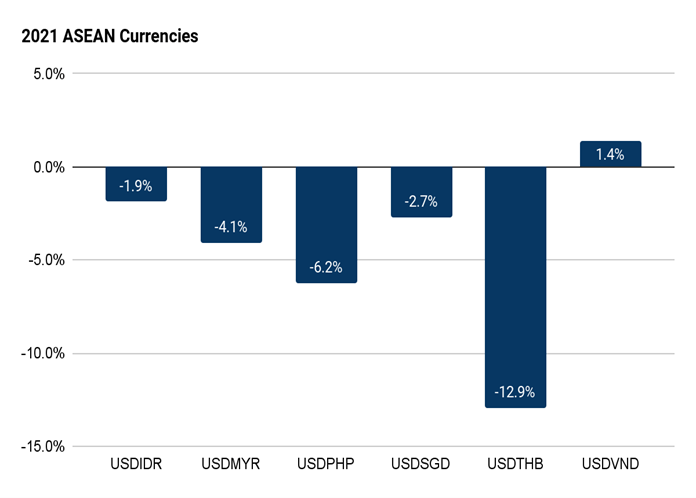 2022 Outlook - A Year of Optimism
A plethora of events occurred in the New Year that continue to benefit our investment holdings with:
The Omicron Variant.
Indonesia Halting Exports of Coal for the month of January due to supply shortages domestically.
Thailand has halted exports of Pork due to sharp price increases resulting from the ASF outbreak.
Over the past 12 months our investment strategy has been focused on finding strong quality companies that are benefiting from the tailwinds of:
With our weightings across these segments at the end of 2021 as follows: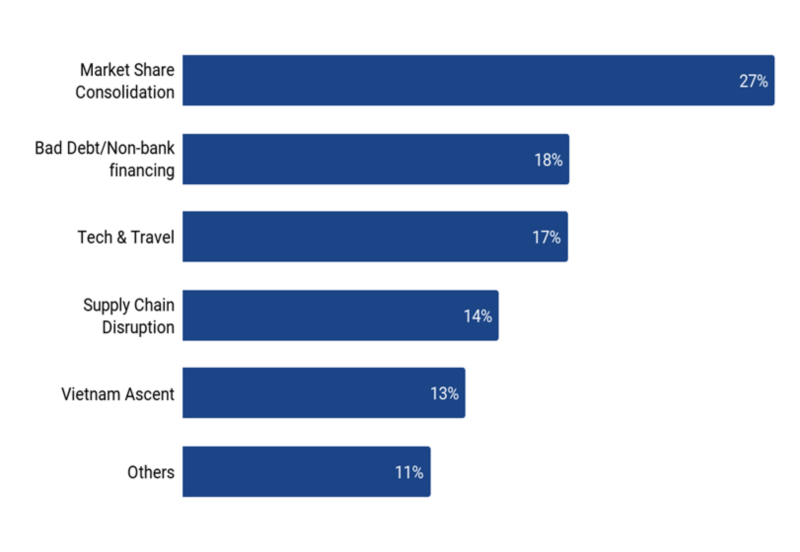 Today we think that Omicron is priced into the market, but the decline of Omicron isn't.
Optimism is the clearest driver for 2022 as the region reemerges from its state of lockdown and no-lockdowns, as economies reopen, inventory is manufactured, people are willing to spend and it is visible amongst the ASEAN region that people are willing to take the risk that their businesses will thrive.
As the medical community continues to improve on vaccinations, therapeutics and perhaps now that we are halfway down the Greek alphabet that there is the tailwind benefit of a less deadly disease in Omicron. It is in the realm of possibility that governments relax restrictions on movement and travel.
Our focus remains on strong quality businesses that are benefiting from the tailwinds mentioned above. Examples include Indonesian coal miners that are paying dividends at 25% for the past 12 months and potentially up to 35-40% for the next 12 months, port operators in Vietnam that are expected to grow their profits by 350% over the next 3 years, filipino aircraft service providers expecting to recover business to pre-pandemic levels within the next 12 months, that recovering and bad debt companies in Thailand that operate in an industry where the NPLs sold into the market are still from pre-covid19 implying a bonanza period for the next 3 years.
Finally, we look forward to this year and hope that we may all meet in person again.
Thank you.